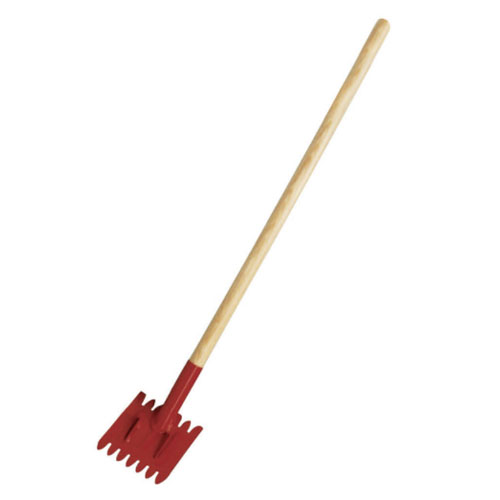 SKU#
7030588
RED RIPPER SHINGLE SHOVEL 48IN
UPC Code:
627308971209
RED RIPPER SHINGLE SHOVEL 48IN
CA$65.99/Each
Product Overview
The red ripper shingle shovel is constructed of reinforced and heat-treated carbon steel and has a 48 lightweight ash hardwood handle. It has patented Y-shaped ripping teeth on both the front and back edges of the tool, allowing it to remove shingles, nails, staples, and screws in a single pass.
Key Features
Rips in two directions, forwards and backwards, dramatically improving productivity and performance
This tool is known within the roofing contractor community as the go to tool when it comes to removing shingles
Robustly built asphalt shingle removal tool that improves user performance and productivity.
Product Specifications
Blade Shape

Notched

Brand

Roofers World

Color

Red

Length

48" handle

52" overall

7" blade

Material

Wood Handle

Steel Blade

Width

7"